Mosbeau Bags Best Supplement Award at Japanese Conference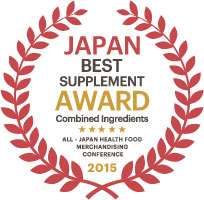 The highest recognition in the recently concluded All-Japan Health Food Merchandising Conference 2015 was awarded to Mosbeau, the Skin Whitening and Anti-Aging Expert from Japan.
Winning the Japan Best Supplement award in the combined ingredients category, is Mosbeau's flagship product - Mosbeau Placenta White Advanced Food Supplement.
This 100% Made in Japan supplement contains Mosbeau's breakthrough ingredients: Horse Placental Protein and Japan-patented Marine Placental Protein combined with Fish Collagen, Vitamin C, Malpghia Glabra, Elastin, Rose Petal Extract, Silk Powder, Soy Isoflavone, Hyaluronic Acid, Adlay, Glycine, L-Cysteine, Hesperedin, B-Cryptoxanthin, Carrot Extract, and Candida Utilis.
Together, the combination of different ingredients gives the skin optimal whitening, anti-aging, skin cell renewal, and moreover boosts other bodily activities such as natural detoxification, proper blood circulation, hormonal balance, improved liver function, and strengthened immunity.
According to the award giving body, only the most credible and top performing brands with a minimum of 5 years presence in the market is considered for the prestigious title, thus Mosbeau became a qualified candidate.
Among the numerous competing Japanese supplements, Mosbeau's best-selling supplement for whitening, anti-aging, and skin cell renewal bagged the most coveted award.
You may also want to read:
Mosbeau Joins Cosmobeaute' 2016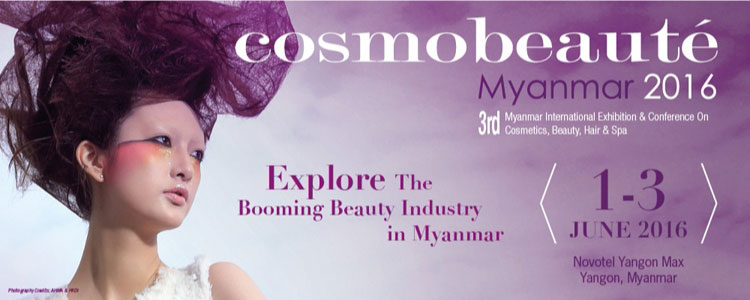 This year, Mosbeau will once again engage in the annual Cosmobeaute' to be held in Yangon, Myanmar on June 1 to 3
Together with different beauty trade professionals, Mosbeau will open its doors for future partnerships through the only beauty business match-making platform within the Southeast Asia region.
This 2-day exhibition will take place at the Myanmar Convention Center to showcase products like perfumery, skin care, cosmetics, hair care, beauty equipments, spa products and feature beauty institutions like beauty clinics and training centers existing in the market today.
During this event, Mosbeau will interact with local beauty industry players in its search for potential distributors and partners in the country as it aims to be a globally recognized brand.
It may be small in terms of scale but according to business owners and heads, people who attend Cosmobeaute' - manufacturers, exporters, sole distributors, agents and suppliers of health, beauty, and wellness products and services – are with high potential as future business partners.
7th India Beauty and Spa Expo Welcomes Mosbeau

On June 27 and 28, Mosbeau will participate in the 7th India Beauty and Spa Expo, the largest beauty show in the country organized by Nexus Exhibition.
For the company, this event will open the doors for Indian and other foreign nationalities to experience the most advanced Japanese skin care technology that Mosbeau offers.
As Mosbeau takes the challenge of becoming a global brand, it considers the event as an ideal networking platform for beauty industry players like itself, who are also looking for varied business opportunities.
According to the organizers, the different business activities such as product and service showcases, launching & personal networking, makes this event a perfect launch pad for business growth.
Also, the Beauty & Spa Expo has become an internationally recognized beauty trade show participated by 7 countries and 100 exhibitors, thus becoming the largest of its kind in India.